Main content starts here, tab to start navigating
Greek Street at TimeOut Market Boston
A brand new concept, found only at Time Out Market Boston—comes from the local culinary trailblazer Jody Adams. The James Beard Award winner's partners in this endeavor are Eric Papachristos—a Greece native who joined forces with Adams at the start of this decade—and hospitality and operations expert Jon Mendez. Greek Street was inspired by the trio's travels through Greece, where they spent time learning about the country's rich history, discovering food from family-run vendors, and eating at locals' homes. It's this delicious, authentic simplicity that Adams and her team is bringing to Time Out Market with signature Greek Street creations such as grilled lamb chops, griddled spanakopita, and citrus-marinated swordfish souvlaki.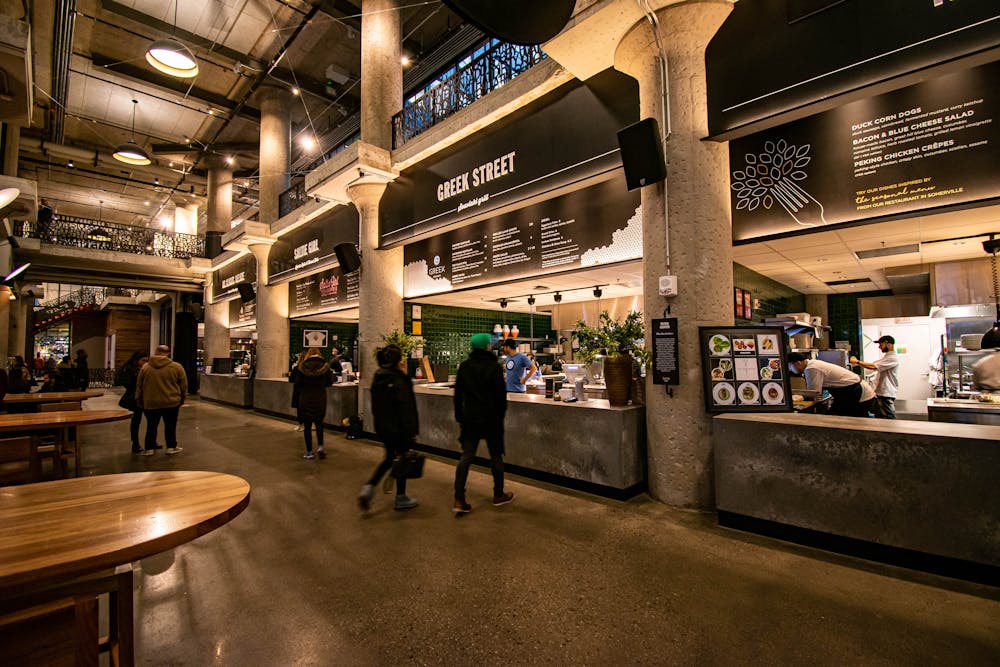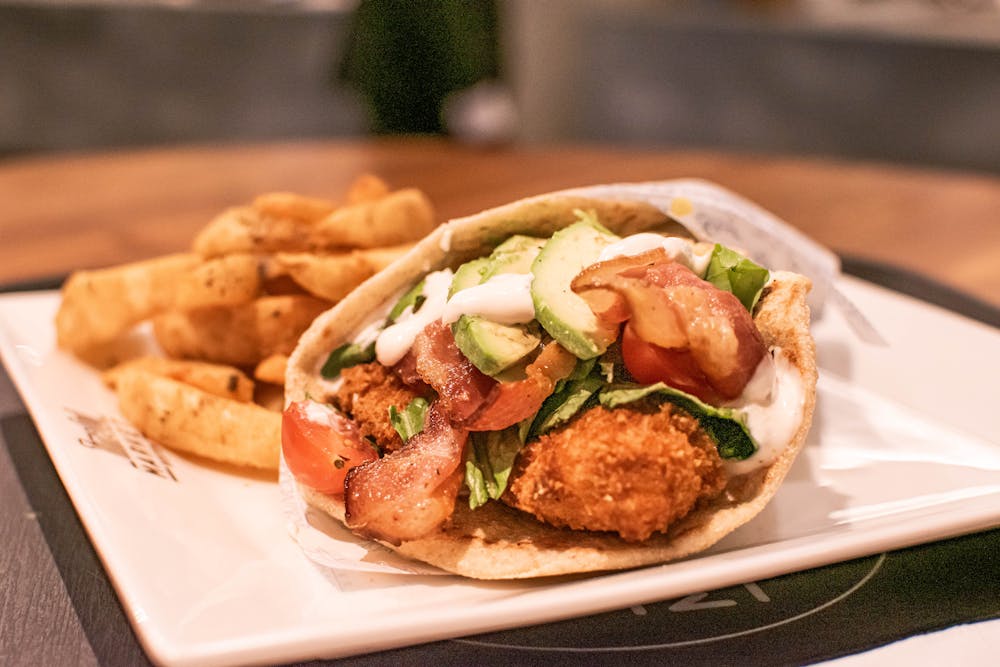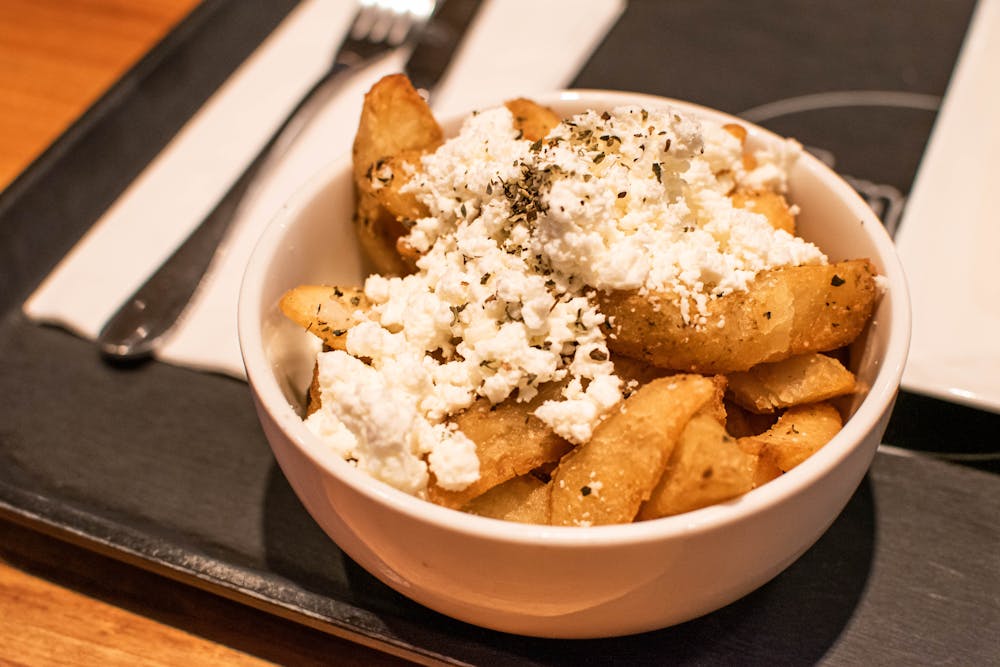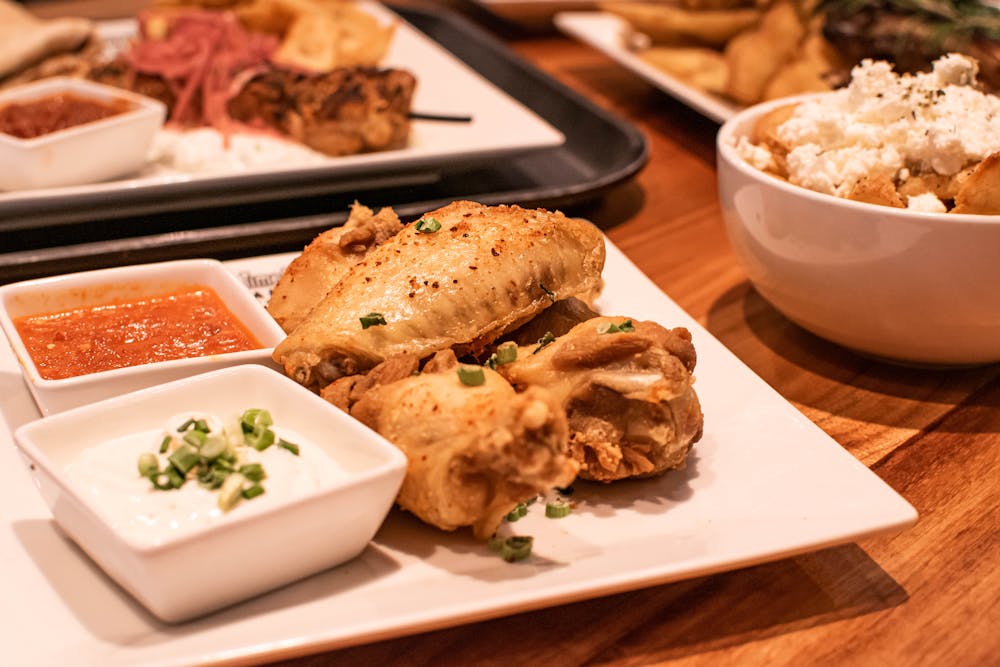 ---
View Greek Street Menu
Dear Friends,
Greek Street & Time Out Market will be temporarily closing at the end of service, Sunday 3/15. We hope to re-open soon,
and we look forward to welcoming all of you back to the market.
The Greek Street Team
GREEK STREET MENU
CHICKEN SOUVLAKI
tzatziki, tomato, pickled onion, pita, fries . 14
SWORDFISH SOUVLAKI
citrus marinade with capers and olives, pickled onion,
taramasalata, pita, fries, salad . 16
THE YIANNI PITA
crispy fried chicken, "Greek Ranch," avocado,
smoked bacon, tomatoes, greens, fries . 16
GREEK WINGS
double fried, dry spice rub, "Greek Ranch,"
house hot sauce . 12
GRILLED LAMB CHOPS
lemon potatoes, sautéed greens,
burnt rosemary yogurt . 20
GRIDDLED SPANAKOPITA
pita, feta, graviera cheese, spinach . 8
GREEK SALAD
tomatoes, cucumbers, pickled onions,
bell pepper, pepperocino, capers, olives, herbs,
feta, oregano, Greek olive oil, vinegar . 7/10
SIDES:
EGGPLANT FRIES
buttermilk batter, spices, tzatziki . 8
GREEK FRIES
feta & oregano . 6
LEMON POTATOS . 6
CHICKEN & ORZO SOUP . 6.5