Saloniki x Greater Boston Food Bank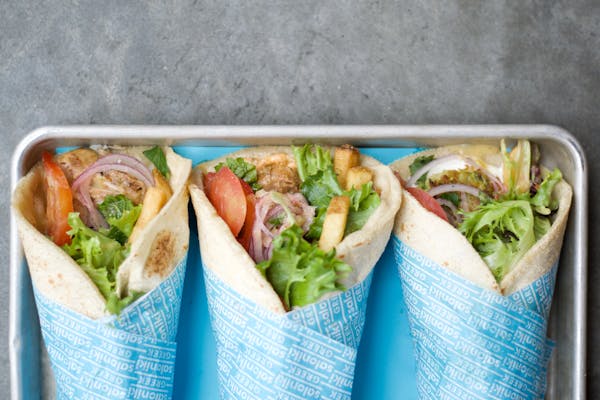 One of our missions at Saloniki is to create a sense of community. That's why you will easily find a charitable component on our menu at every visit. Most recently, Saloniki launched the "Guest Chef" initiative where we invited Boston Based Chef's to create a limited-time-only recipe to be added to our menu and $1 of every Guest Chef Pita/Plate sold will directly benefit the Greater Boston Food Bank! Since it's inception, our Guest Chef initiative has led to a $4,911 donation to the Greater Boston Food Bank in 2018 alone!
This means that with the help of all our Saloniki Guests, we were able to contribute nearly $5,000 to providing healthy meals and resources to food insecure communities in greater Boston. We are so proud and grateful to our Saloniki Guests for contributing to this mission - we thank you!
Learn More about the Greater Boston Food Bank Here:
https://www.gbfb.org/